The King's Academy Opens Page Family Center for Performing Arts
(West Palm Beach) – The King's Academy opened its new Page Family Center for Performing Arts on Tuesday May 2, 2017 in conjunction with the school's Conservatory of the Arts production of Funny Girl. The 23,000 square foot performing arts center features an 800 seat theater with state-of-the-art lighting and professionally-engineered sound technology.  The Page […]
View in Newsroom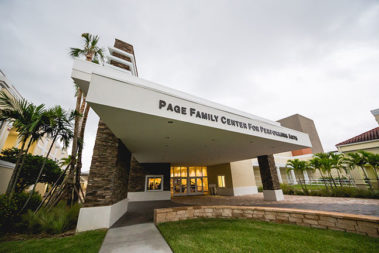 TKA's International Program is hosting Information Sessions in the Library on May 23rd
As heard on WayFM, The King's Academy's International Program is welcoming students from 20 different countries! We are looking for Christian families to serve as hosts, dorm parents, relief parents or volunteer throughout the 2017-2018 school year. There are more opportunities to support these students than you may realize. Join us for an information session […]
View in Newsroom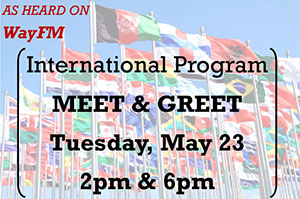 US Congressman Brian Mast will be Graduation Commencement Speaker for TKA
The King's Academy is honored to have US Congressman Brian Mast as the 2017 Graduation Commencement Speaker.
View in Newsroom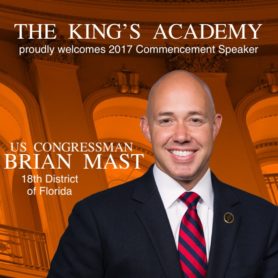 TKA Names $10-Million Theater, The Page Family Center for Performing Arts
(West Palm Beach) – A message from the president of The King's Academy Mr. Randal L. Martin announced the opening of TKA's new Center for Performing Arts. On May 4th, the King's family will first experience this new building as Conservatory of the Arts students sing, dance, and play in TKA's staging of Funny Girl! […]
View in Newsroom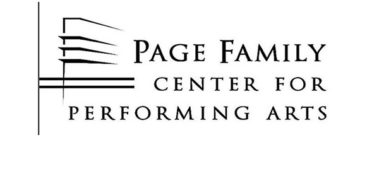 Jennifer Spell Competes for America's Homecoming Queen Scholarship Pageant
(West Palm Beach) – The King's Academy is pleased to announce senior Jennifer Spell who will represent The King's Academy at the Florida's Homecoming Queen on May 7, 2017 at the Holiday Inn Disney Springs in Lake Buena Vista, Florida. Jenny was selected as a state finalist based on her application and her selection as The […]
View in Newsroom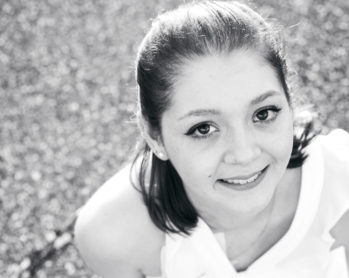 TKA Students Memorize more than 330 Pi Digits for Pi Day
(West Palm Beach) – The King's Academy had a very fun Tuesday celebrating Pi Day, 3.14. The challenge for high school students, created by the Math National Honors Society at TKA, was to recite Pi, the infinite number. Students who recited more than 15 digits received a piece of pie. However, the top three students […]
View in Newsroom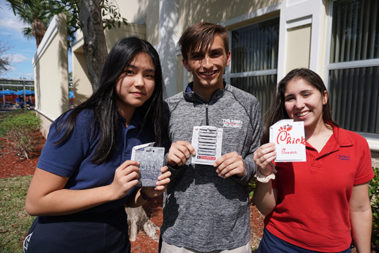 TKA Students Advance to States for Science Olympiad
(West Palm Beach, FL) The King's Academy completed a successful run at this year's Regional Florida Science Olympiad and will be heading to the State Tournament at UCF on March 25th, 2017. This past Saturday, TKA placed 6th out of 45 registered teams, qualifying them for the State Tournament. Over an 8-hour period, FAU hosted […]
View in Newsroom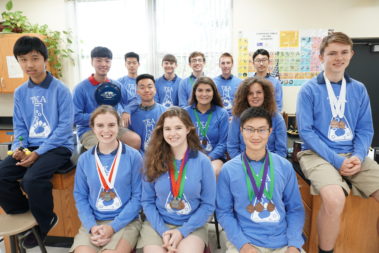 Sixth-Graders Took First Place at Odyssey of the Mind Tournament & Heading to States
(West Palm Beach, FL) –  The King's Academy Odyssey of the Mind team won the regional tournament this past weekend held at Suncoast Community High School. Odyssey of The Mind is the world's largest creative problem solving competition for children. The team, comprised of sixth-graders Julian Bonilla (6th grader), Kala Nores, Ella Rodila and Max […]
View in Newsroom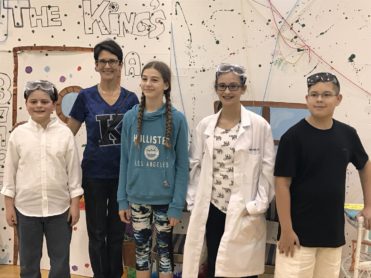 TKA Summer Camp is coming!
TKA's "CAMP ROAR" is prepared to entertain and love your children this summer!
View in Newsroom
TKA Students Perform at Presidential Inauguration Concert
Eighty Students Sing and Dance at the Inaugural's Welcome Concert in Washington DC.
View in Newsroom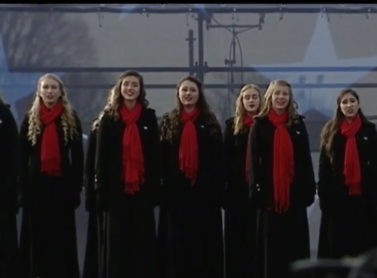 TKA
Exceeds
Authentic. Christian. Education.
The King's Academy is a College Prep School for Grades K4-12.
TKA
Opportunities
At The King's Academy, your child can explore areas of interest and excel in areas of giftedness.
We Excel:
21 AP Classes; 7 Dual Enrollment Offerings;
STEM & Gifted Programs
We Perform:
150 public performances with
bands, choirs & dance
We Compete:
23 Varsity Sports; 48 Total Teams
We Travel:
St. Augustine (FL), Washington D.C., Philadelphia, New York City, Costa Rica
We Worship:
Chapels, Classes & Bible Studies
We Serve:
Access Life, Urban Youth Impact,
Operation Christmas Child & more than 20,000 hours of community service
TKA
Graduates
$7 million in college scholarships each year
100% acceptance to four-year colleges and universities
20,000+ hours of community service is donated each year by students
2014 National Blue Ribbon School of Excellence
TKA
Mission
Our mission is "to graduate Christian leaders who seek to impact their world through academic excellence and spiritual vitality."
TKA
Welcomes
When asked "Why TKA?" ourstudents gave us hundreds of reasons!
You can mouseover some of them below...
For More Information
There's nothing we love more than helping people learn about The King's Academy.
Select a button below to get started.
Email Us
Apply Now
Request Information
Or call us directly at (561) 686-4244, Ext. 335 for a personal conversation.