TKA Summer Camp is coming!
TKA's "CAMP ROAR" is prepared to entertain and love your children this summer!
View in Newsroom
TKA Students Perform at Presidential Inauguration Concert
Eighty Students Sing and Dance at the Inaugural's Welcome Concert in Washington DC.
View in Newsroom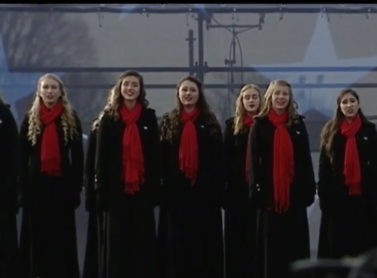 Coach Keith Allen Earns Coaching Honors
Coach Allen led the Lions to the Southeastern Football Conference championship and an 11-0 overall record, was named the Independent Coach of the Year.
View in Newsroom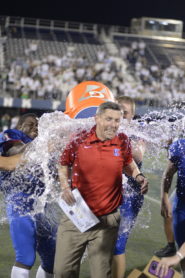 Stubborn Defense has Lions' Soccer Optimistic about District Tournament
Varsity Boys' Soccer at The King's Academy resides in a district full of strong competition, but 'cautious optimism' is the feel around the Lions' program in the month of December. The 2016-17 Lions have proven to be a stubborn defensive unit. Through 10 games, the Lions have only allowed 13 goals, including 3 shut outs. […]
View in Newsroom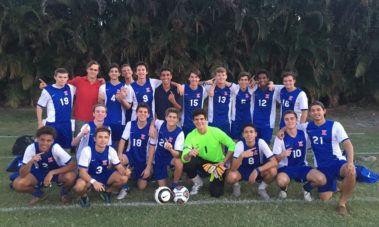 Kings Academy Boys Golf Team Wins National Championship; Kozan Individual Medalist
(West Palm Beach)- The King's Academy Varsity Boys Golf team are the 2016 Antigua National High School Golf Invitational Champions. The team shot a school record 281 in the final round to win by 11 strokes. Three of the teammates placed in the top ten, including senior and Auburn commit Andrew Kozan, who birdied the […]
View in Newsroom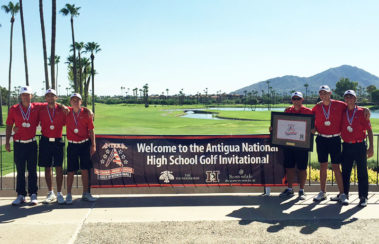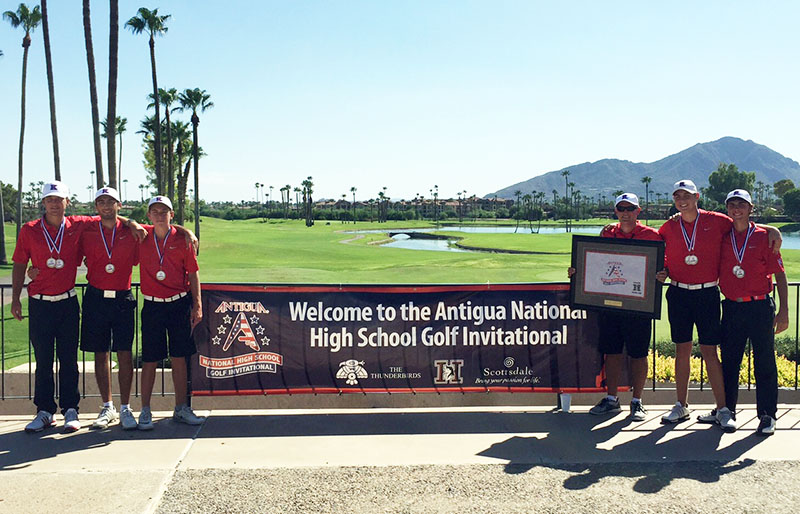 King's Academy Teacher Receives Ralph M. Williams, Jr. Memorial Award
(West Palm Beach, FL) – The King's Academy high school teacher Mrs. Deborah Rantin received JCI Florida's Congress of Outstanding Young Floridian Award. The Ralph M. Williams, Jr Memorial Award is given to a young teacher between the ages of 18 -40 who has made the greatest contribution to the teaching profession and is the most […]
View in Newsroom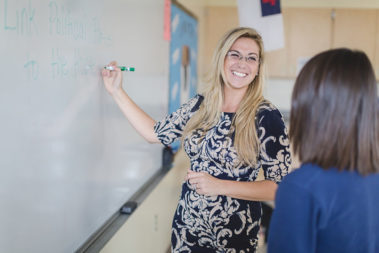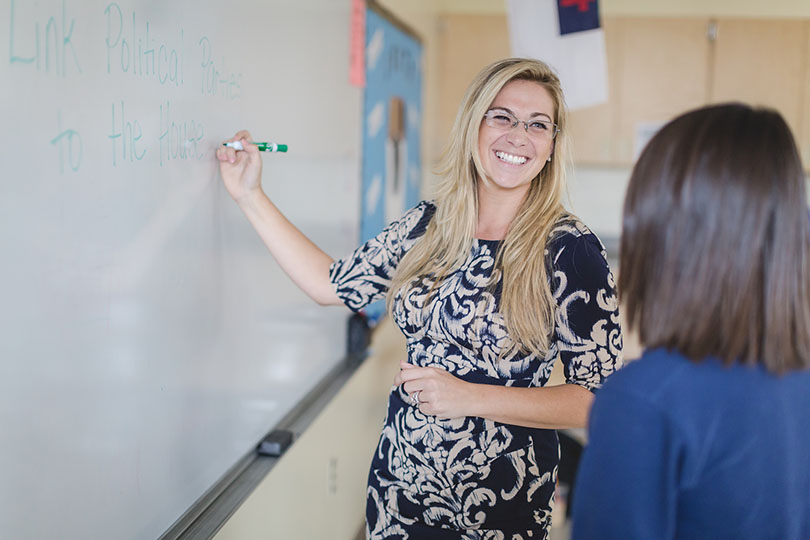 King's Academy Names Renovated Library after Faithful Volunteer
(West Palm Beach) – The King's Academy recognized Mrs. Rosemary Beaumont's years of faithful service by naming the school's newly-renovated library the "Rosemary Beaumont Library." A volunteer in the TKA library for almost 30 years, Beaumont's family, friends, and more than 60 guests came together to honor her. TKA immediate past president Jeffrey Loveland ('75) […]
View in Newsroom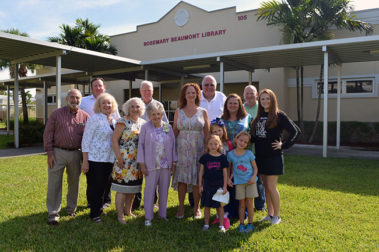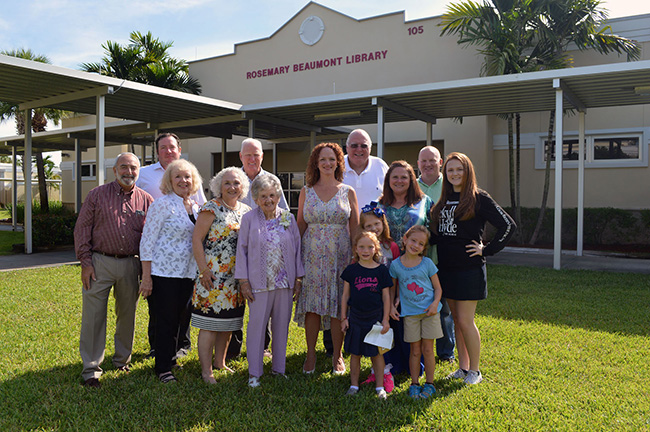 TKA Welcomes Award-Winning College Counselor to Faculty
The King's Academy welcomes Steve Peifer to its faculty as Director of College Counseling starting the 2016 semester.
View in Newsroom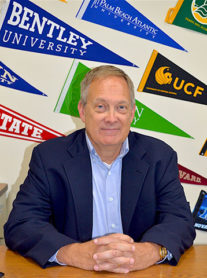 TKA Announces Tyler Hamilton as Director of Athletic Training
The King's Academy is pleased to announce Tyler Hamilton as Director of Athletic Training for the 2016-2017 school year.
View in Newsroom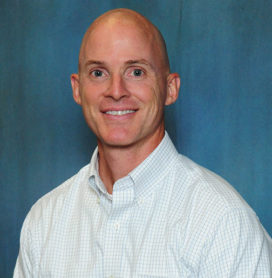 The King's Academy Launches Pre-Law Program
The King's Academy has launched a Pre-Law Program for students tenth grade and above.
View in Newsroom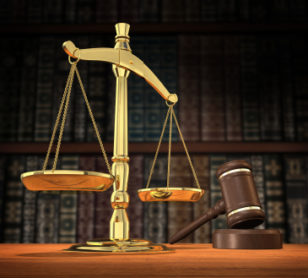 TKA
Exceeds
Authentic. Christian. Education.
The King's Academy is a College Prep School for Grades K4-12.
TKA
Opportunities
At The King's Academy, your child can explore areas of interest and excel in areas of giftedness.
We Excel:
21 AP Classes; 7 Dual Enrollment Offerings;
STEM & Gifted Programs
We Perform:
150 public performances with
bands, choirs & dance
We Compete:
23 Varsity Sports; 48 Total Teams
We Travel:
St. Augustine (FL), Washington D.C., Philadelphia, New York City, Costa Rica
We Worship:
Chapels, Classes & Bible Studies
We Serve:
Access Life, Urban Youth Impact,
Operation Christmas Child & more than 20,000 hours of community service
TKA
Graduates
$7 million in college scholarships each year
100% acceptance to four-year colleges and universities
20,000+ hours of community service is donated each year by students
2014 National Blue Ribbon School of Excellence
TKA
Mission
Our mission is "to graduate Christian leaders who seek to impact their world through academic excellence and spiritual vitality."
TKA
Welcomes
When asked "Why TKA?" ourstudents gave us hundreds of reasons!
You can mouseover some of them below...
For More Information
There's nothing we love more than helping people learn about The King's Academy.
Select a button below to get started.
Email Us
Apply Now
Request Information
Or call us directly at (561) 686-4244, Ext. 335 for a personal conversation.